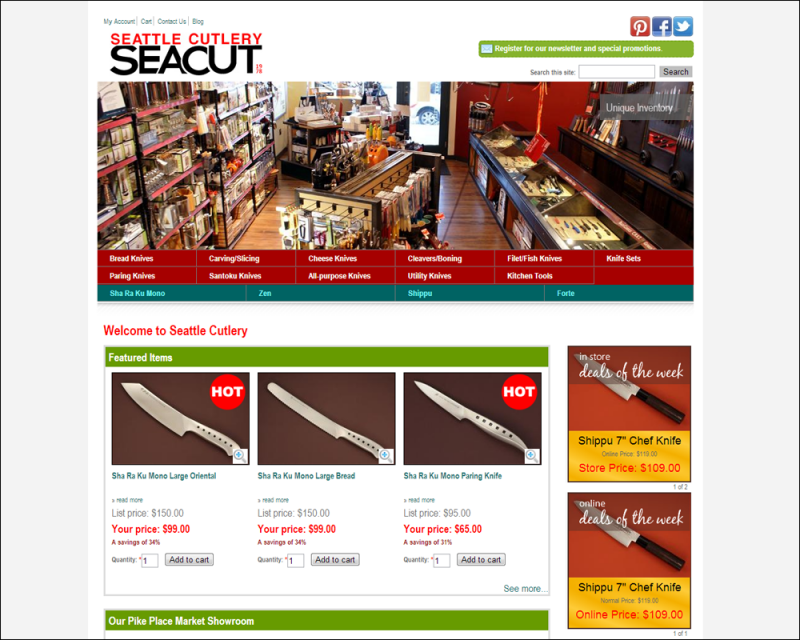 Seattle Cutlery is a brick and mortar store located in the famous Pike Place Market, downtown Seattle.  They have been providing the Pacific Northwest with the best culinary knives, outdoor and pocket knives, kitchen gadgets and more for over 35 years.
Seattle Cutlery came to us for an online store presence.  They wanted the ability to provide a finely tuned, searchable catalog of knives, to offer online and in store specials, and to market their highly coveted Japanese manufacturer's wares to the Pacific Northwest and beyond.
The site was designed to be easily maintained: product management, order management and defining time-sensitive special offers were implemented in a way that allows their staff to manage their web store without a steep learning curve.