How Can Joingo Work For You?
Joingo is an extremely flexible registration product that can be used to manage courses, events, programs or just about anything else you can think of!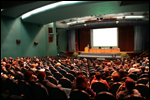 Joingo is our enterprise solution.  This version of our registration application is powerful with features like a wait list, invoicing, notifications, transfers, multiple fee levels and the ability to assess fees for certain criterium, just to name a few. Joingo can be accessed from any internet connection.

Joingo IB is our enterprise solution with additional features that help you when following IBO guidelines.  Joingo IB includes everything Joingo offers plus it allows you to collect a participant's IB Code, set a maximum number of participants per course per IB code and offers a standardized IBNA Report, ready to print!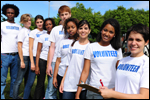 Joingo Lite is perfect for community events or other low cost or free events.  It is registration management at it's simplest.  Set up locations and list the events for each.  Collect registrations, print a list of participants and go!  Quick and easy!