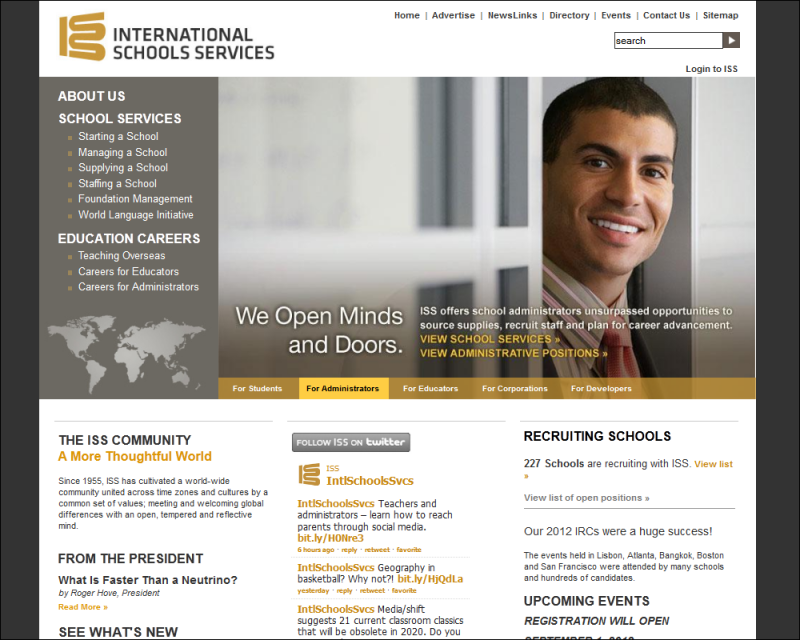 International Schools Services is a multinational corporation that is dedicated to supplying international schools with everything they need to provide world-class education.
Part of their business involves providing workshops for the International Baccalaureate.  They came to us looking for a registration solution that could be customized to adhere to the guidelines placed on IBO registrations.  We installed our Joingo IB software for them.
ISS returned to us later looking for a registration solution for their events.  We installed our Joingo Standard product.
Lastly, ISS needed a quick and easy way to allow donations to be made through their website.  They required a one page, minimum information collection process.  We provided a custom written Drupal module to accommodate their needs that gave them a simple, secure online donation form.