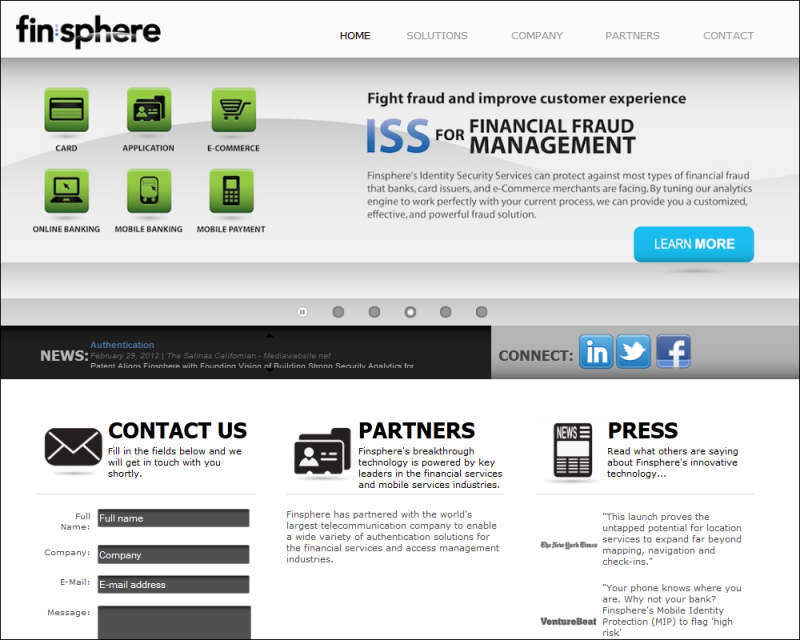 Finsphere is building technology that uses mobile technology as a proxy for identity.
Finsphere came to us with unique CMS needs: they wanted simple, but flexible, editorial control in addition to the ability to export the entire website as static HTML to satisfy their unique security needs.
We implemented a tailored Drupal installation that met all of these requirements including building their site look and feel from their designer's PSD.
We also developed a flexible jQuery-based carousel that allowed swapping in complete divs of content rather than just images. Lastly, we implemented Drupal's multi-domain support so they could manage multiple sites from a single Drupal instance.