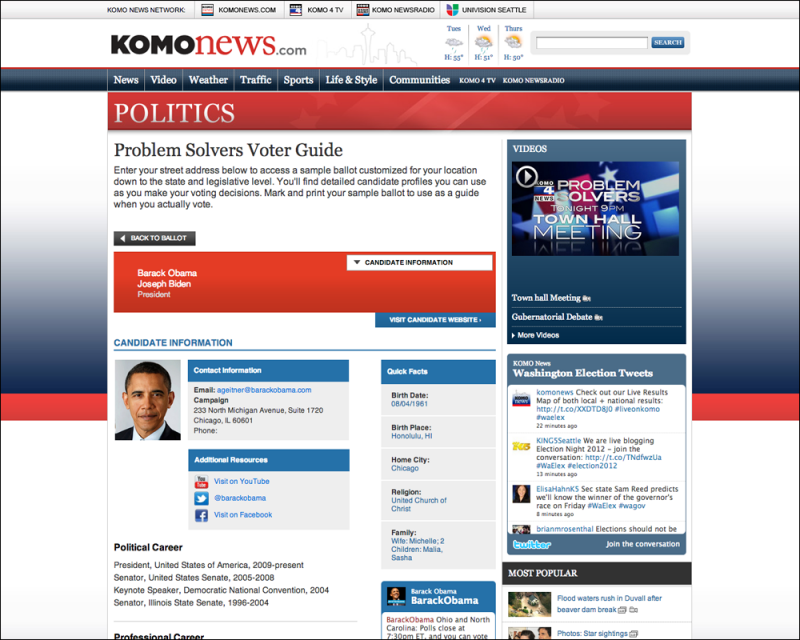 Democracy Live provides online voter guides and ballots for disabled, overseas and military personnel.
With 2012 being a major election year for the United States, Democracy Live wanted to augment their existing online voterguide technology with enhanced user interface and data from various sources to create a more robust, consumer voterguide that they could provide as a service to major media outlets. This project was called LiveBallot360.
Providing an accurate voterguide and ballot requires precise address information. Once the precinct and districts of the voter is determined, the county information is polled to generate a list of candidates and measures. Our responsibility was to augment those candidate and measure information with numerous sources of information available on the web through disparate APIs. Once all of this information was gathered, it was cached and distilled into a beautiful visual representation of their information from their social media information, biographical information and both historical and realtime polling. All of the information could be enhanced or replaced by the candidate themselves. 
The user experience was created with multiple, parallel API calls to sources using XML parsing behind, and AJAX up front.