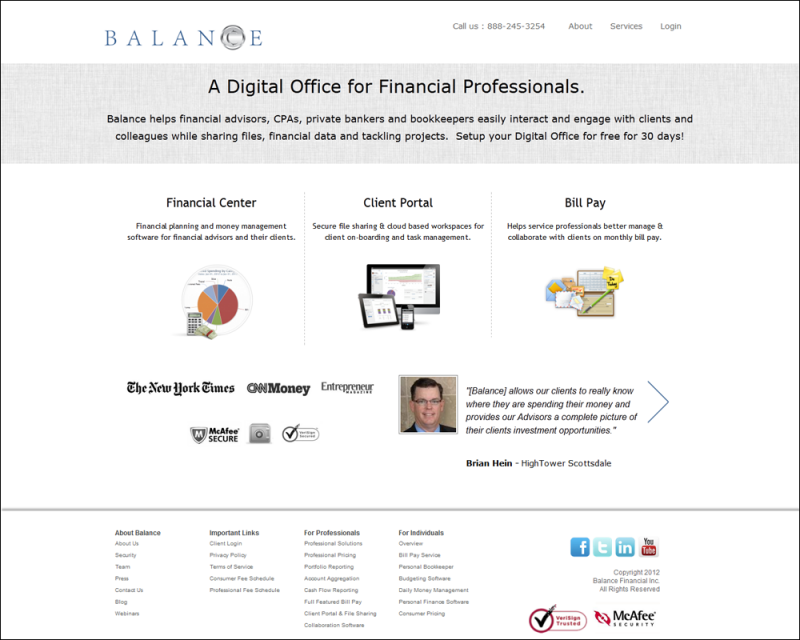 Balance Financial offers assistance to both financial professionals as well as individuals through their proprietary financial software.
Balance came to us looking for someone to help them utilize their Drupal installation to it's fullest.  They had a designer, but needed someone who could theme Drupal to match their mock up files.
Their implementation was unique in the number of separate templates and blocks involved that gave their team the most flexibility as possible in managing every facet of their content without relying on extensive markup knowledge.