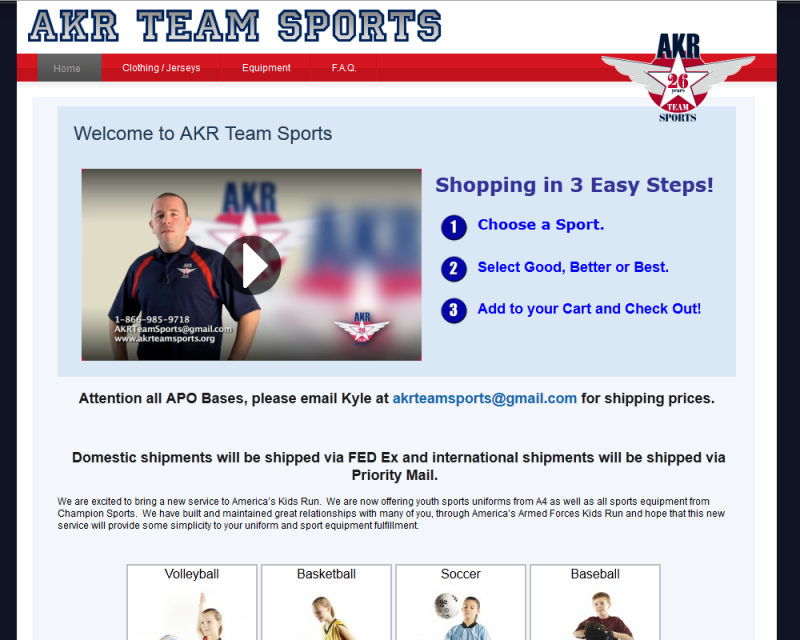 AKR Team Sports markets sports uniforms and equipment to the youth centers of military bases around the world.  They required an e-commerce site that made shopping for a uniform quick and easy with very little learning curve to accommodate the frequently changing youth director position.
We built a website on the Drupal platform leveraging Ubercart's powerful ability to create attributes to allow choices such as size, color and printing.  To simplify the choices, the client opted to create categories based on good, better and best.  These offerings are featured on the homepage to allow youth directors to quickly choose the right option for their budget.
We chose to use a premade template to stay within budgetary constraints. We added customizations by changing the layout of the pages and adding the client's corporate colors and logo.